PUBLICATIONS
---
Kindle Feature: Diagrams Link to Analysis Boards
This is a new feature in Gambit Kindle editions. Starting in late 2022, we have implemented it in all new Kindle editions and a growing range of backlist titles.
Rather than just being a picture of the current board position, every diagram is now also a link to a Lichess analysis board of that position. This enables the reader to move the pieces around, use a cloud engine, look up games that have reached this position, check it against seven-man tablebases, play it out against other humans or engines, and much more. You can also save variations and export the position to other chess software.
How this works will depend on your device and browser (if your device has no browser, or a very basic one, then the feature will not be available at all). If you have the Lichess app installed, then the link will be used by the app. Otherwise the Lichess website will be used. If you are offline, then the app will still work, but with fewer features.
Here are three sample diagrams (all from the new Kindle edition of Chess Highlights of the 20th Century) to show how the feature works. Click on the diagrams!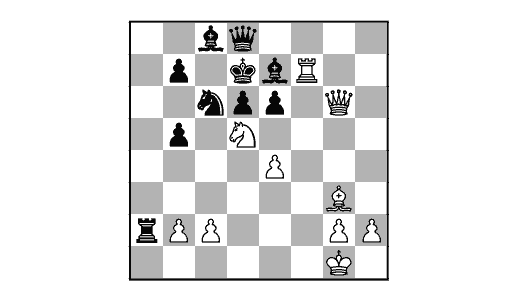 White to play
White to play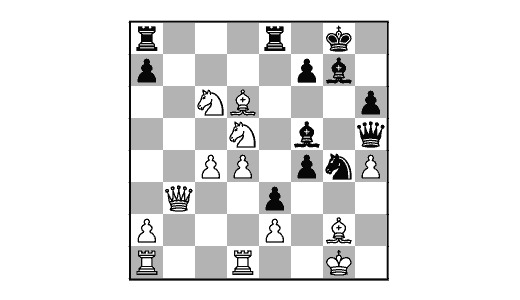 Black to play
On some devices, especially ones with a larger screen, you will have the option of a split screen view (iOS info / Android info), with the Kindle app and the Lichess app side-by-side. The following three screenshots are from an iPad mini. In the first we see seven-man tablebases being accessed, in the second an engine (Stockfish with NNUE), while the third illustrates the database function.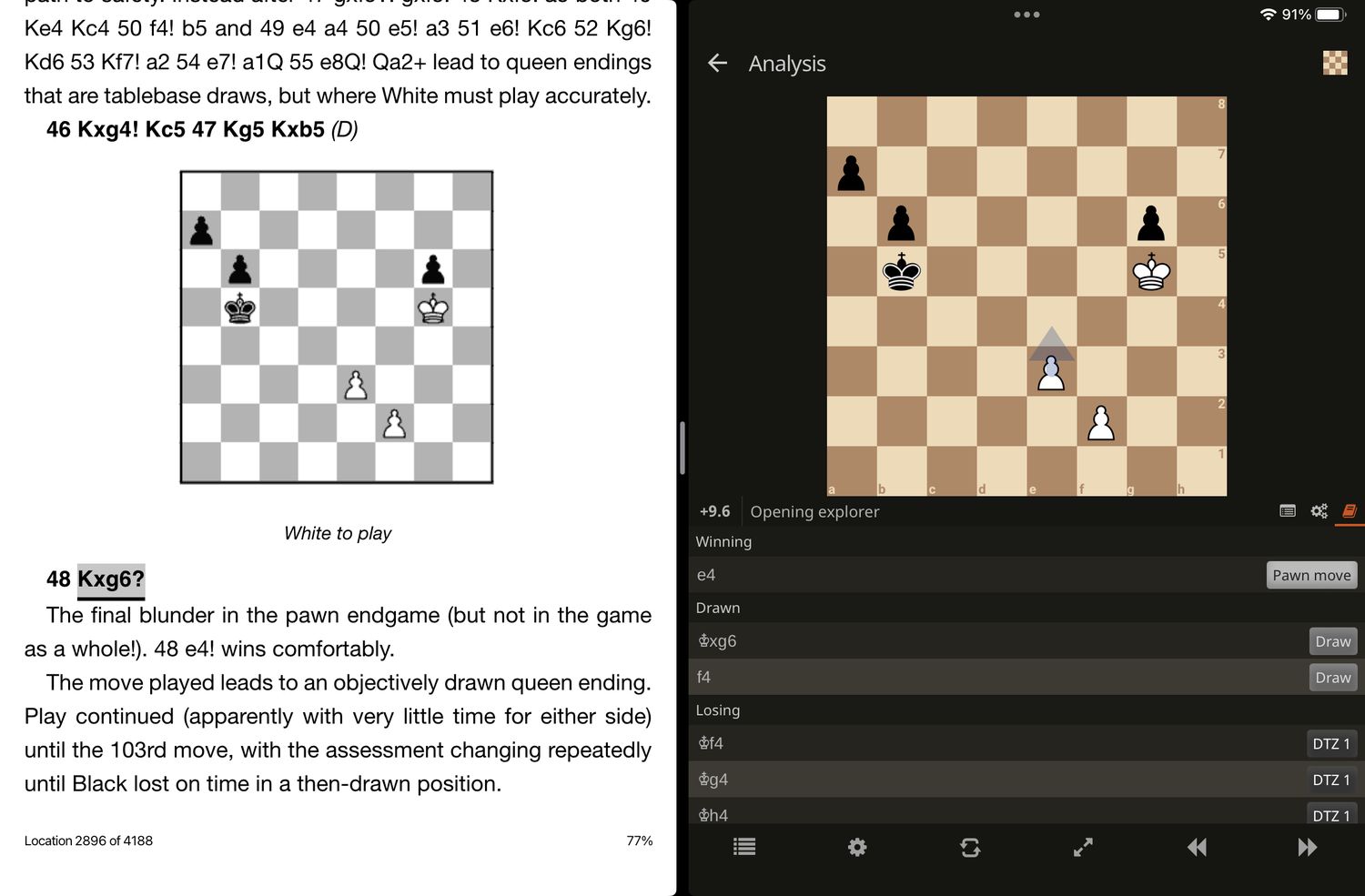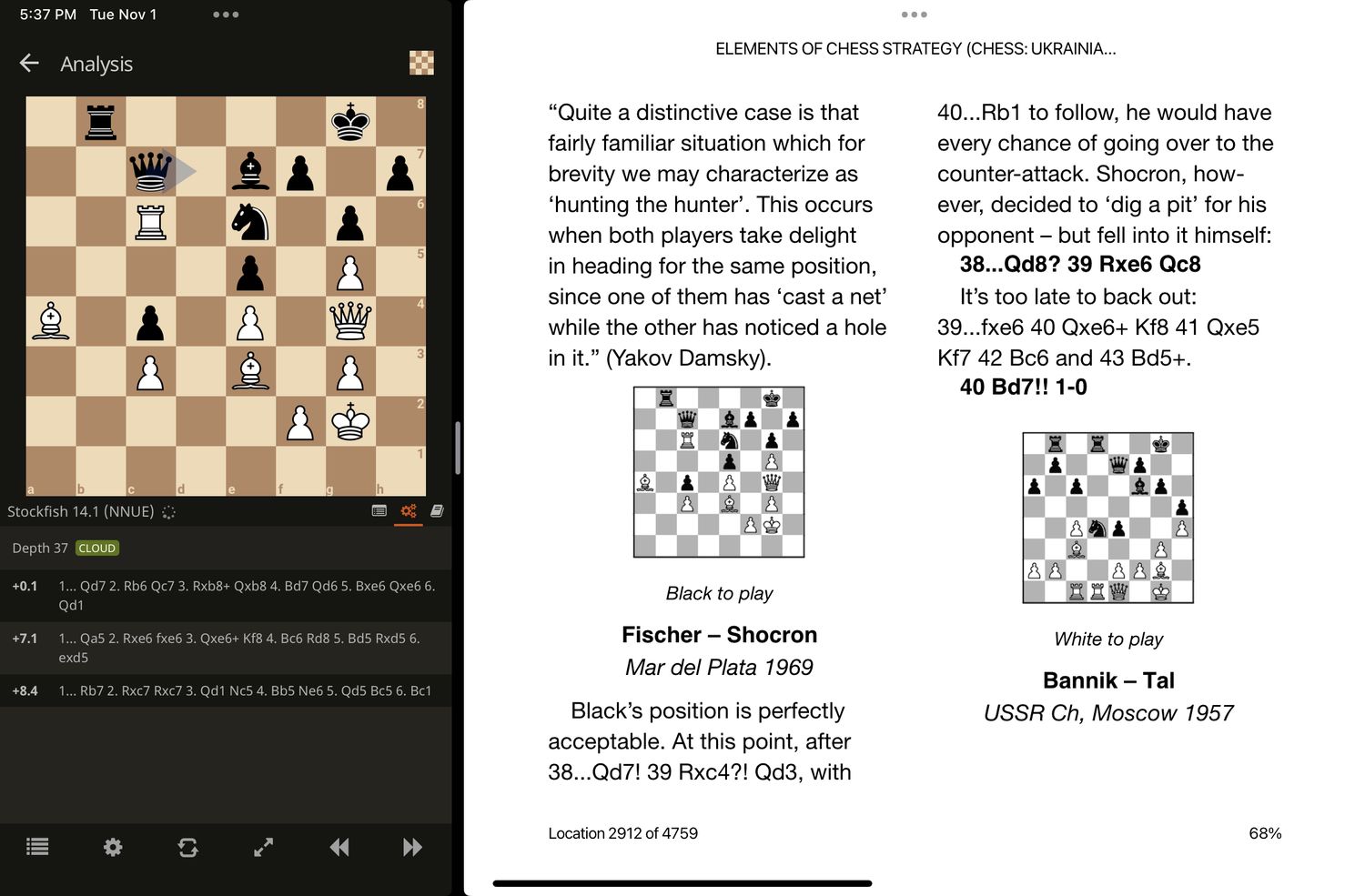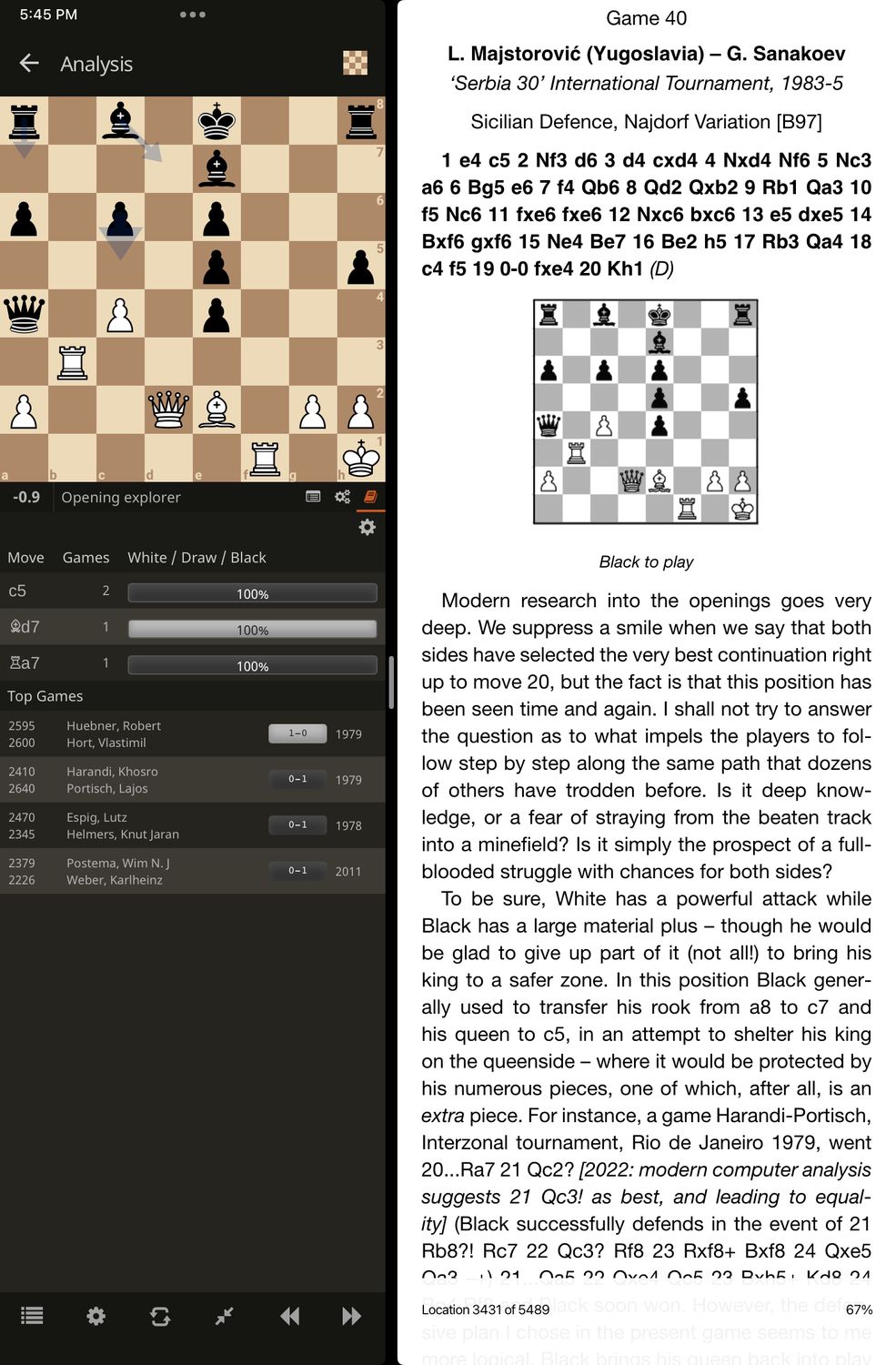 Please note that Gambit cannot guarantee that this feature will work indefinitely into the future. Obviously Gambit has no control over the Lichess.org website or the Lichess app. But we hope it proves useful.
To find out if this feature is implemented in a particular Gambit book, please see the detail page for that book on Amazon: it will be clearly stated at the start of the description of the book. You can also download a sample of any Kindle book before making a purchase.
Home | Complete List | List by Subject | E-Books | App Books | German List | Forthcoming Books | About Gambit